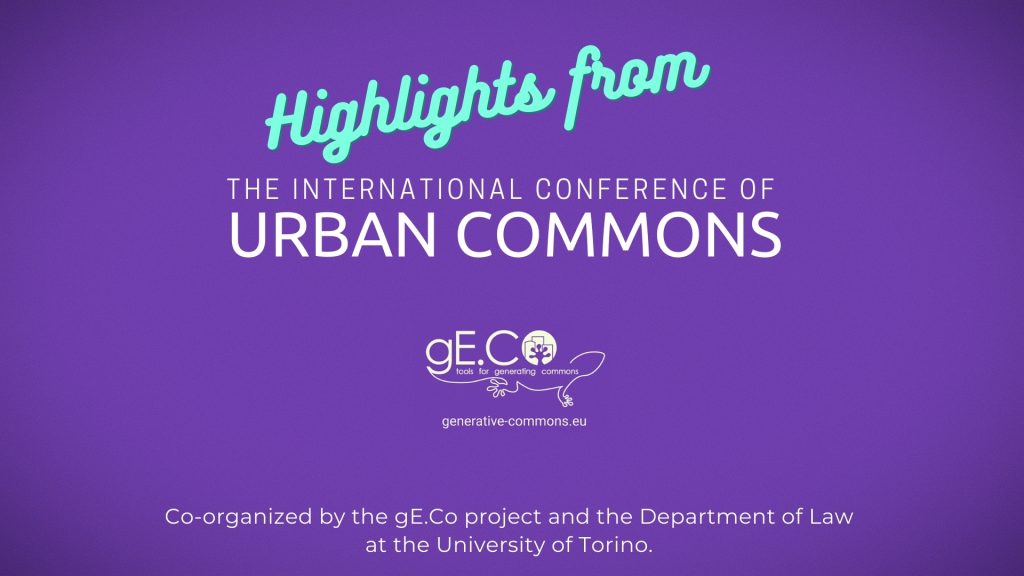 Co-organized by the Generative Commons project and the Law department of the University of Turin, the conference of Urban Commons provided an extensive glimpse into the challenges facing commons as well as the tools at the disposal of initiatives and citizen movements.
Research and papers from around the world were presented in what can be labelled as one of the most comprehensive events on the topic of Commons.
Chiara Lucchini's paper on Mapping vacant public properties argued that Urban Commons represent a unique opportunity for public authorities to proactively tackle the dismantling, abandonment and obsolescence of the built heritage generated in cities by social and economic transition processes (affecting both private and public heritage).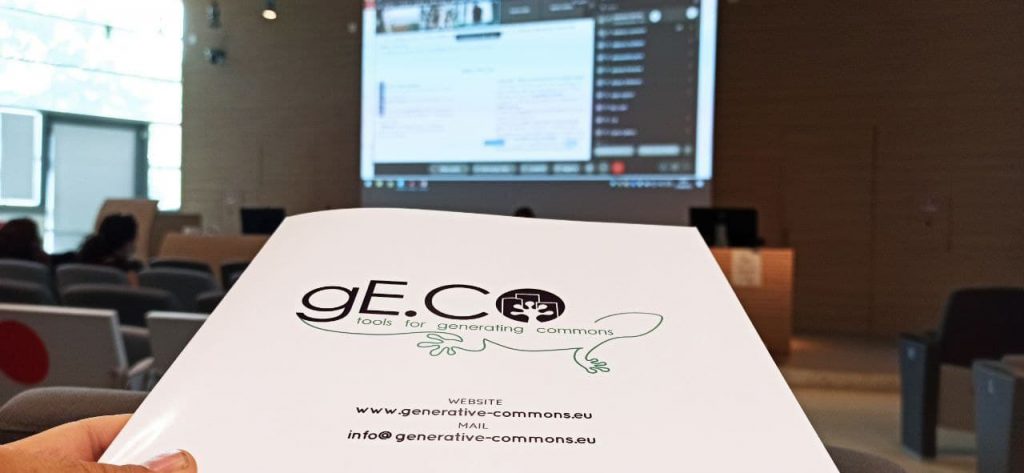 The paper went on to argue that in a moment when resources and opportunities are lacking, and deep changes are taking place in the real estate market dynamics, strengthening a UC-oriented perspective could help public authorities blend its direction, coordination, intervention and direct territorial investment action as they strive to gain more accountability. As a start, such an approach could focus on publicly-owned properties, calling for a change in their valorisation and mobilization strategies: the attention no longer turns to (often failing) economic processes, but mostly to define new local development pathways where social, usage and generative values come into play. It is hence necessary to establish new definitions, categories and descriptions for public property, focusing on its potential as a trigger for new urban regeneration processes and urban commons generation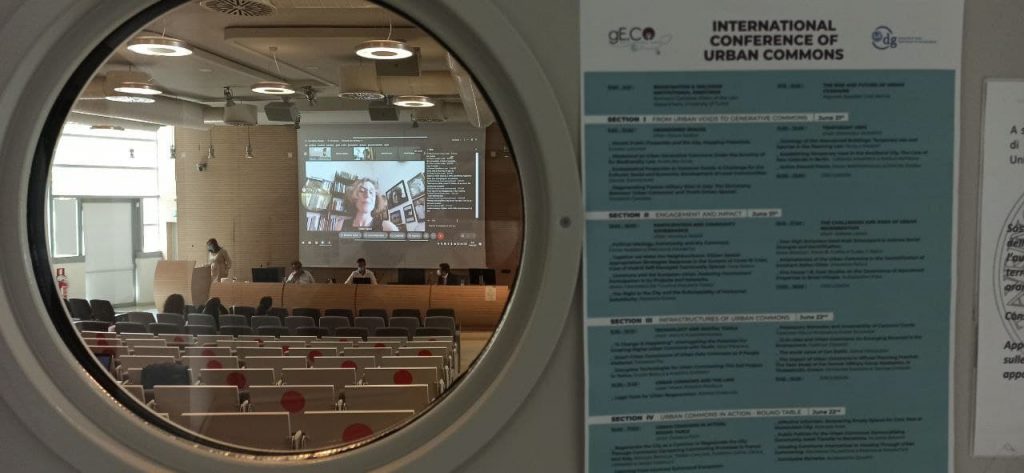 Chiara Lucchini goes on to claim that To support such policies, tailored analytical tools and specific data are required to contextualize single properties in wider frames, incorporating suitability to the real estate market to contextual characters (i.e., local socioeconomic but also physical conditions) and potential for triggering change at local level.
By reporting on an exercise in mapping City of Torino's public properties this contribution discusses how information on public properties is currently collected and systematized, exploring the limits and opportunities of assessing vacant properties at city scale through data analysis and mapping.
This paper as well as others presented during the conference will be published in an international journal soon, so keep tuned for updates.