The new toolkits developed by gE.Co living lab will be presented in an exciting, fast-paced event at the University of Applied Arts in Vienna. 
Organized by  Eutropian & Generative Commons Living Lab, and hosted by the Social Design department with support from Wonderland platform for European Architecture, the event will feature presentations by gE.CO toolkit developers, and a lively exchange with local initiatives out of Vienna.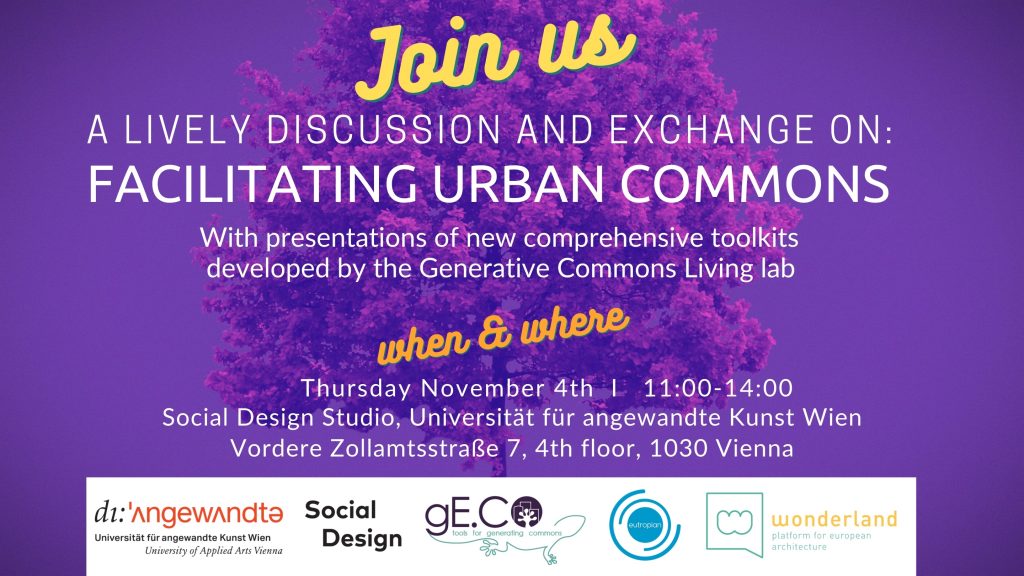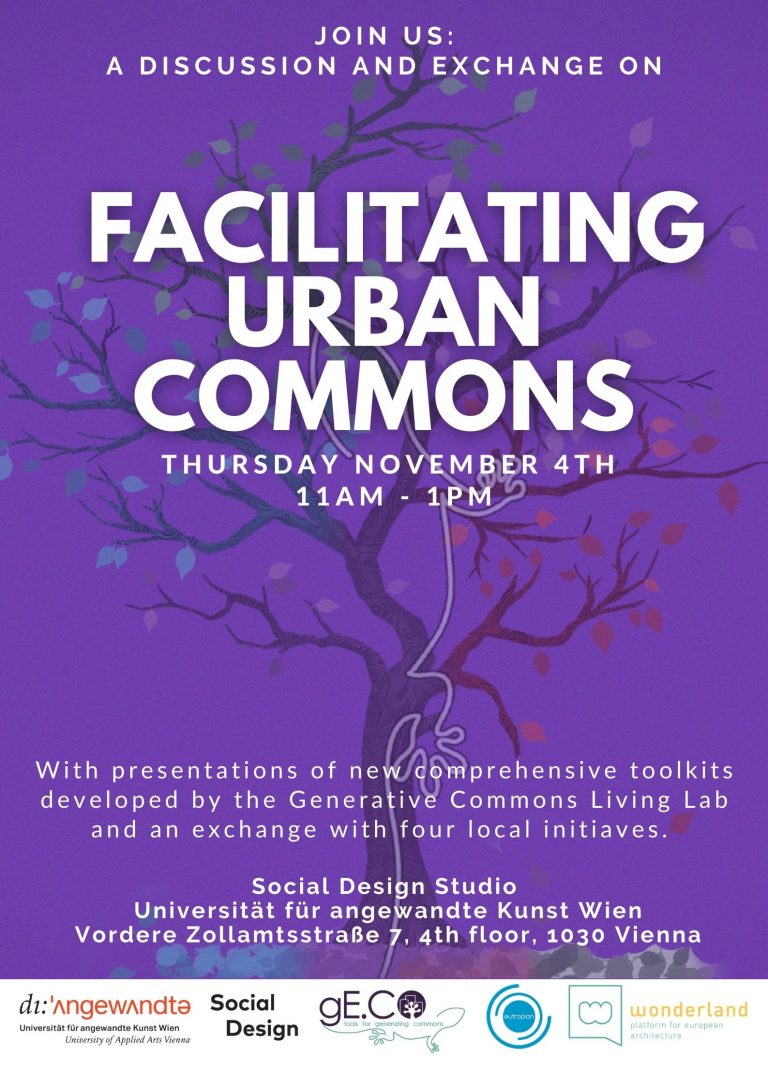 Open to the public the "Facilitating Urban Commons" exchange and event will take place on:
Thursday November 4th, @11am.
At the Social Design Studio, Universität für angewandte Kunst Wien
Vordere Zollamtsstraße 7, 4th floor, 1030 Vienna
Make sure to register beforehand by sending an email to: yilmaz.vurucu@eutropian.org
Moderated by Daniela Patti and Yilmaz Vurucu, the fast-paced exchange will serve as the first public revelation of the new toolkits developed by the gE.CO project.
The program will include a presentation of the Legal framework in relation to the commons by Antonio Vercellone, a presentation of the Temporary Use Toolkit by Patrizia di Monte, a journey into the new and exciting Participation Toolkit developed by Open Lab Athens and an overview of the Governance Toolkit by Verena Lenna.
The Schwimmverein Donaukanal, an organization aiming to promote the Danube Canal as a swimming hotspot in the innercity once more, and 1 M2 MARKET, a tool promoting a sharing economy in Vienna's markets as well as exchange, will be among local participants in the event.
Make sure to register today to attend!
The event will end following a final round of discussions and feedback.