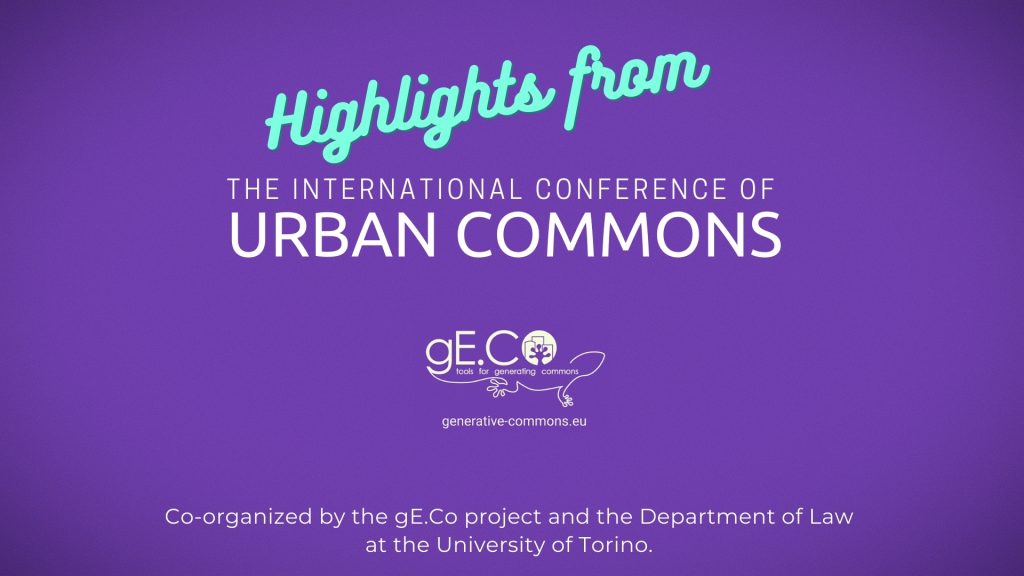 Co-organized by the Generative Commons project and the Law department of the University of Turin, the conference of Urban Commons provided an extensive glimpse into the challenges facing commons as well as the tools at the disposal of initiatives and citizen movements.
Research and papers from around the world were presented in what can be labelled as one of the most comprehensive events on the topic of Commons.
Political Ideology, Community and the Commons.
One of the more interesting papers presented during the conference was by Fotini Nasioka and Paschalis Arvanitidis titled "Political Ideology, Community and the Commons."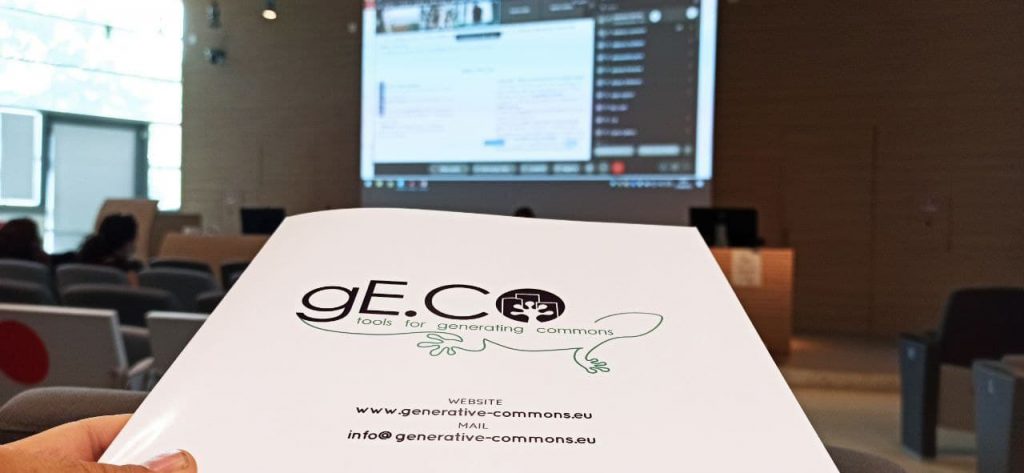 The paper put forth the theory that vacant urban spaces are under-utilized resources under threat that can be used to improve the quality of urban life and urban dwellers' well-being. Yet, traditional (state or market oriented) approaches have failed to bring them to life, due to lack of necessary funds, investment interest or/and deficiencies in property rights. It has been argued (by scholars of different perspectives) that managing these spaces as a common constitutes a successful and sustainable practice, capable to address the social, political, environmental and nutritional needs of the respective community. Yet, the issue of defining this community remains controversial among commons' scholars. The authors then asked the question: "Should the boundaries around the community be strict or fuzzy, and if openness is argued for, how feasible is in reality to abide by this principle? "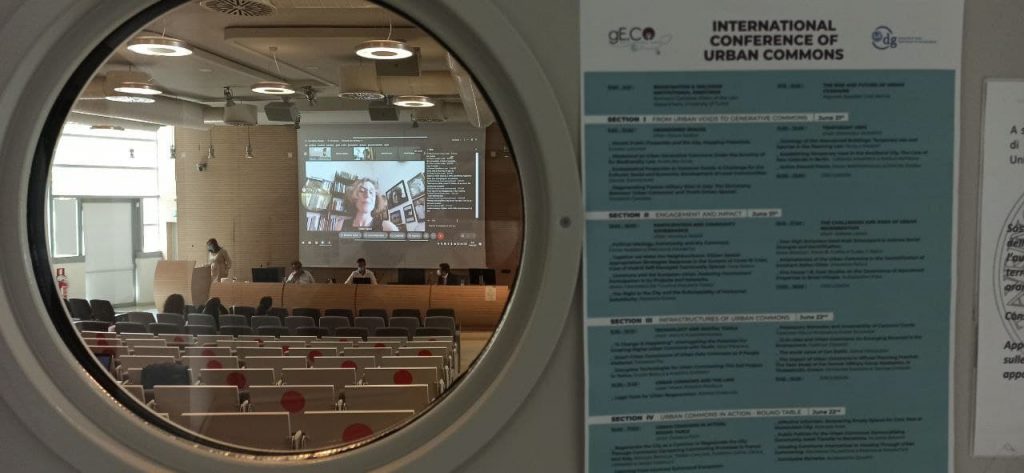 The authors stated: "The paper aims to shed light to these questions. In particular, it seeks to explore the role that political ideology plays in prescribing community boundaries and the effect this (usually unspoken) rule has in the sustainable management of the resources. In doing so the paper employs the social–ecological systems (SES) framework to analyze two urban open-space initiatives of urban commons located in Athens, Greece, that differentiate on the degree by which membership is subject to political conviction. We find that adherence to a specific political ideology may increase community coherence but jeopardizes the sustainable management of the common resource, since the latter becomes simply a means of political expression, rather than the primacy concern of the group."
This paper as well as others presented during the conference will be published in an international journal soon, so keep tuned for updates.