On Monday 12th July, the gE.CO project team at Newcastle University ran a virtual workshop with community initiatives from across North East England. This workshop was open to local groups, both formal and informal, responsible for managing shared resources with and for their communities. It followed a series of interviews conducted with 15 groups from across the region providing physical spaces, facilitating digital connections, or offering vital support to those in need.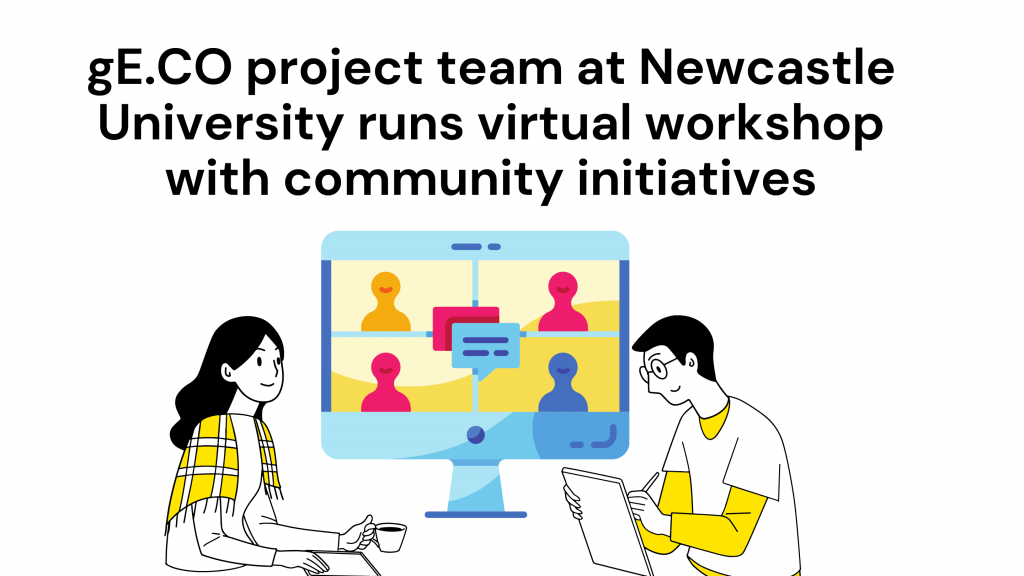 Representatives from five local initiatives attended the workshop, conducted on Zoom, while more contributed to the discussion outside of the workshop using online whiteboard software called Miro. The two-hour workshop generated in-depth discussions about a wide variety of topics. This included the opportunities for digital innovation and increasing accessibility, the challenges of the current funding landscape, and sharing experiences of the COVID-19 pandemic.
The workshop was a welcome opportunity for community initiatives to connect and share best practice during a time of significant uncertainty in the local voluntary sector. The rich insights shared by representatives will form the basis of a community report that will be shared widely across the North East England region. The insights will also add to the rich repository of data generated by gE.CO project partners across Europe and feed into project's final outcomes as it prepares to wrap up at the end of 2021.