The Participation Toolkit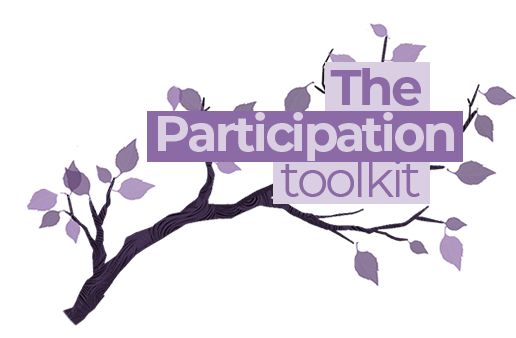 The Participation Toolkit tries to cover the needs of collectives to increase their visibility and participation by creating bridges between digital infrastructure and the physical world.

How can we grow together?
The participation toolkit mostly refers to communities of citizens. Activists in communities with intrinsic needs that deal with discrimination issues. NGO members who work on gender equality. Activists who have an anti-sexist and anti-racist agenda. The tools on this toolkit can also be used by people who work in public initiatives and are public servants and policy makers who want to foster participation and help with community building within their area of responsibility.
Our toolkit was created by employing a bottom-up research approach that tried to bring people actively involved in citizen communities to the foreground. Our approach makes use of emotional elevation and promotes collective reflection on conflict resolution, community building and collective empowerment.
What is the Participation Toolkit about?
The toolkit consists of three distinctive tools:
A list of digital applications. The applications we propose have a focus on privacy and security, are open source and easy to use by communities who are not necessarily tech savvy and for the most part are free of charge.
A methodological description on game creation. We feel that board games can be a means for co-creation and self-education and here we provide a way to construct your own game based on your needs and specific use case.
A methodological take on collective mapping that derived from our work with communities which deal with discrimination and walk on the thin line of exclusion.
In each of the tools you can find a download link to the full publication!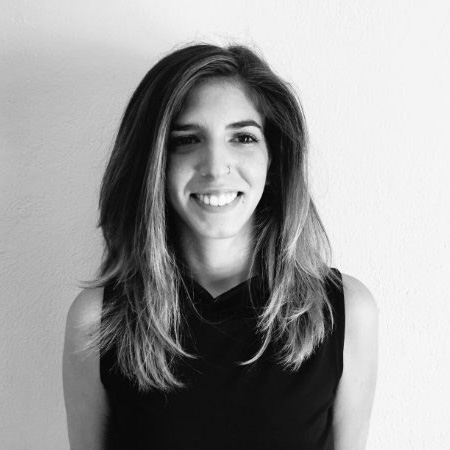 I am a researcher for Open Lab Athens and a 3D designer at the Disinfaux Collective. I hold a Diploma in Urban and Regional Studies from the University of Thessaly and a MSc in Urban Planning and Policy Design from the Polytechnic School of Milan. Currently, I am a PhD candidate in Architecture, National Technical University of Athens and, for the last three years, I have worked as an urban planner in several projects.
My research interests focus on critical geography, participatory design and planning, migration studies, ethnography and the digital visualization of socio-spatial relations.
Responsible for collective emotional mapping.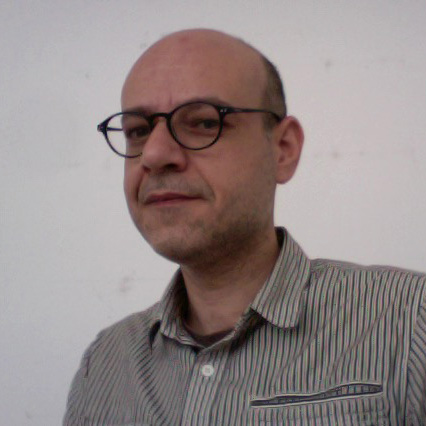 I am researcher for Open Lab Athens. I've studied Statistics at the University of Piraeus and have an MSc in Sociology from the University of Crete. I am a Full-Stack Software Developer and have worked with various NGOs and grassroots communities in Greece. Currently, I participate in the H2020 research project "Generative European Commons Living Lab"(gE.CO Living Lab). My research interests revolve around Participatory Action Research, Research Software Development, Digital Security, Data Science, Machine Learning, Feminism and Urbanism.
Responsible for Digital Tools.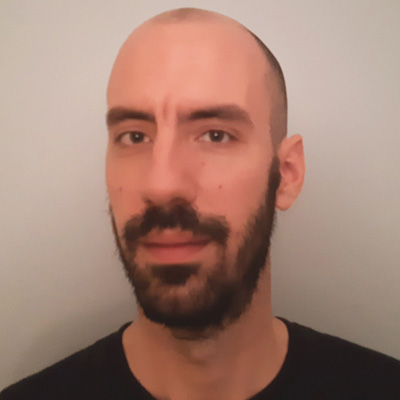 I am working as a researcher for Open Lab Athens. I have studied Architecture in Democritus University of Thrace and I completed my MSc in Sociology in School of Social Sciences at University of Crete. During my studies, I have worked as a freelance graphic designer for organizations and private businesses and in several art projects. I have also been involved in a research project of the Transformable Intelligent Environment Laboratory of Technical University of Crete related to education, architecture and digital fabrication.
My interests are in the fields of critical urbanism, participatory design, education, technology and the analysis of knowledge production as a result of social relations.
Responsible for game design machine.

The gE.CO Toolkit collection
If you like the Temporary Use Toolkit, make sure to check other toolkits developed by the gE.CO project!
The Temporary Use Toolkit
The Temporary Reuse Toolkit provides methodology and phases for the reactivation of empty buildings through temporary uses.
The Participation Toolkit
The Participation Toolkit supports with promoting and facilitating community building through collaboration and equal participation.
The Governacne Toolkit helps envisioning, planning and governing the commoning processes
The Legal Toolkit helps communities & public administrations with the implementation & engagement of urban commons.